The Lamborghini Huracan Avio will only be sold in 250 units all over the world.
Lamborghini is an Italian company that makes some of the best-looking high-performance cars. In 2014, the company's newest supercar, the Huracan, took the place of the famous Gallardo. Since then, the Huracan platform has been used to make other cars, like the Huracan Spider and the Huracan 580-2. Now, Lamborghini has put a special Huracan Avio on sale in India for Rs 3.71 crore (ex-showroom, Delhi). Let's take a look at what makes the Huracan Avio-
The most important thing to know about the car is that it will only be made in a small number. Huracan Avio will only be made in 250 units, and only a small number will be sold in India. This car has the same chiselled shape and sharp looks as the regular Huracan. The Avio version will only be available in five different paint colours, which include three different shades of grey, a matte green, and a matte blue. Along with the paint, the car has special features like offset racing stripes and a different colour on the bottom half (bumpers and side skirts). The Huracan Avio also has a sticker that says "L63," which stands for Lamborghini and the year it was founded, 1963.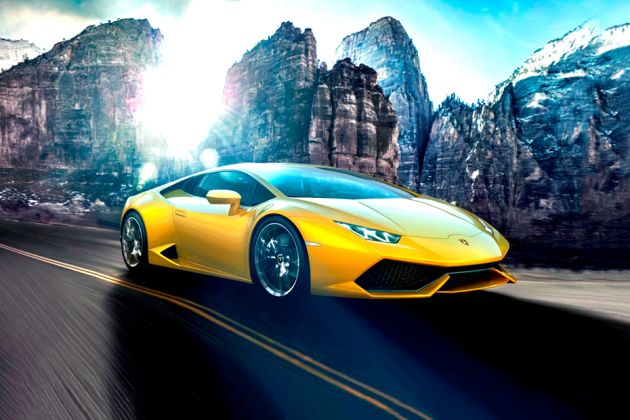 The interior of the Lamborghini Huracan is said to be based on a fighter jet, and it still looks very modern. Some extra details are added to the Avio edition, like 'Avio' badges and 'L63' embossed on the seats. Inside the car, some of the best materials are used, such as Alcantara, leather, and carbon fibre. The standard Huracan and the Avio edition both have a 12.3-inch TFT LCD screen right above the steering wheel. This shows that the Avio edition is designed with the driver in mind.
The Huracan Avio also has the same engine and drivetrain. The supercar is powered by a 5.2-liter V10 engine that can produce 610PS of maximum power and 560Nm of maximum torque. what does that mean for how it works in the real world? 3.2 seconds to go from 0 to 100 km/h, and a top speed of around 325 km/h.